All products are added to your cart.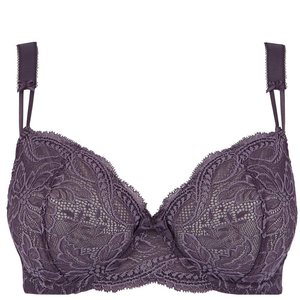 Add to cart
eden demi full cup
"Color: dove grey","Size: 36G"
usp sidebar title
blog

trends, advice, and styling tips from our lingerie experts

Events

join us at Bellefleur Seattle for fun events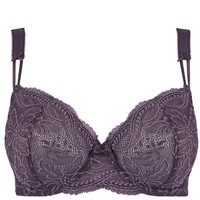 eden demi full cup
You deserve a bra that provides support and coverage. Bellefleur has the perfect one. The Eden demi full cup features thick straps and three hook and eye closures in the back for max support. Better yet, the floral design adds the perfect touch of beauty.
Description

Made of: 79% polyamide, 21% elastane
Has three hook and eye closures in back for extra support
Full-cup bra features semi-sheer floral mesh on cups
Provides full coverage for breasts
Bra neckline features scalloped lace trim
Cups feature vertical seams for shape
Bra features supportive underwire
Bra has no boning, lining, or padding
Small bow in front center panel between cups
Side and back panels have elastic seams for secure fit
Has two, wider, adjustable shoulder straps with matching plastic hardware
Features small bow on both straps above the slit double-strap feature
Back straps and shoulder straps form supportive U-shape
Fits true to size in band and cup
Made in Madagascar
Designed in France
Made of: 79% polyamide, 21% elastane
Has three hook and eye closures in back for extra support
Full-cup bra features semi-sheer floral mesh on cups
Provides full coverage for breasts
Bra neckline features scalloped lace trim
Cups feature vertical seams for shape
Bra features supportive underwire
Bra has no boning, lining, or padding
Small bow in front center panel between cups
Side and back panels have elastic seams for secure fit
Has two, wider, adjustable shoulder straps with matching plastic hardware
Features small bow on both straps above the slit double-strap feature
Back straps and shoulder straps form supportive U-shape
Fits true to size in band and cup
Made in Madagascar
Designed in France