While you may have had trips and vacations cancelled this year, your wardrobe doesn't have to know that! You're still allowed to dress like you're strolling the streets of Santorini, or exploring the markets of Marrakesh. Read on to discover the Gatsby Silk Collection
The Gatsby Silk collection will take you away.  This is an extremely rare, limited collection of 100% silk pieces that will make you feel fabulous. Just in time for Bastille day (July 14th!) the red, white, and sapphire print speaks to travel and luxury. These pieces work equally well in and out of the bedroom; perfect for sipping your coffee on your balcony while overlooking the Eiffel Tower (or, your own street :))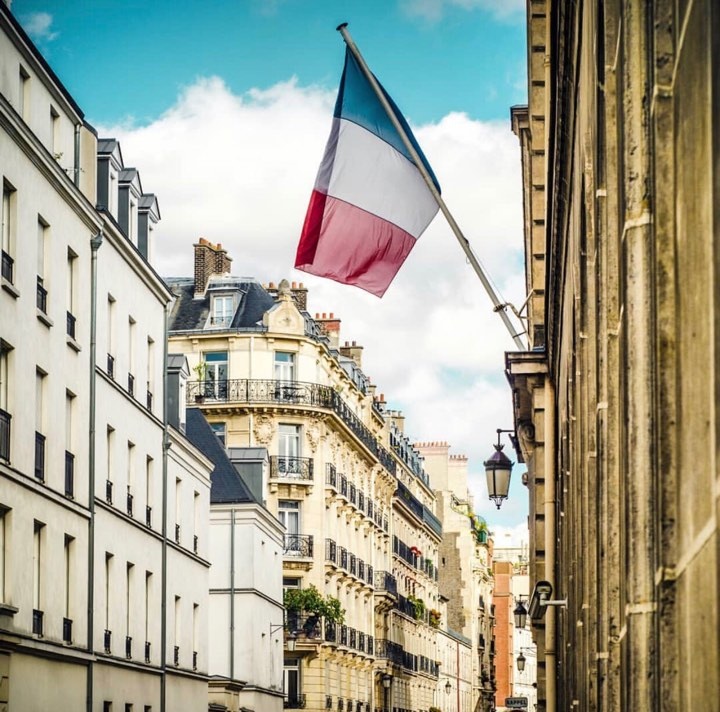 The collection is all handmade in Vancouver, Canada of the highest quality silk. Each piece is one-of-a-kind with its designer print serving as a wearable work of art.
Note: All of the pieces in solid red are a unique construction. They're sewn intentionally in reverse; the shiny, smooth side of the fabric is toward the skin, and the matte finish silk faces out. This technique makes them extra smooth and comfortable to wear, while providing a more modern styling.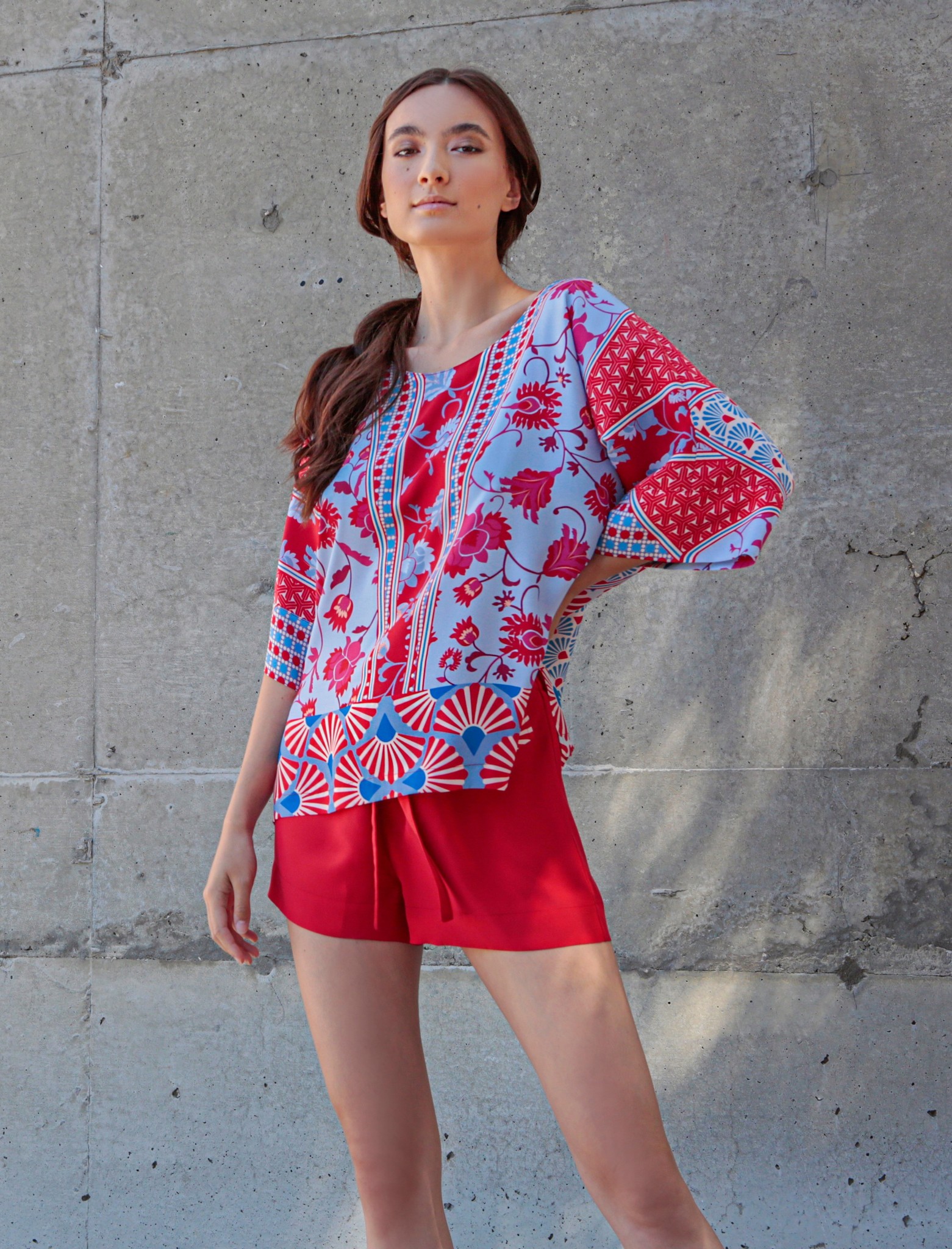 Shop Gatsby
There are a variety of pieces in the group that you can mix and match; purchase individual pieces, or as a set. We have paired up our favorite outfit combinations below. Happy travels!
1. Printed Tunic Top and Red Short outfit
2. Printed Cami and Red Short outfit
3. Red Cami and Printed Pant outfit
4. White Cami and Printed Short outfit
5. Red Midi-Length Slip Dress
"I haven't been everywhere, but it's on my list."
- Susan Sontag